Precious Metals, Jewelry, Gold, & More!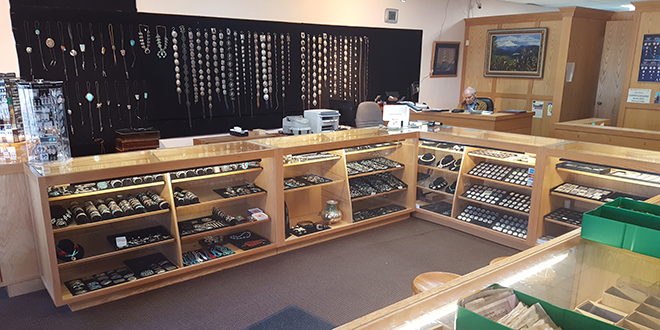 We make an active market in the purchase and sale of fine gold or silver jewelry. We have extensive expertise in the Southwestern and Native jewelry market, and also work with designer and antique gold and silver jewelry from around the world.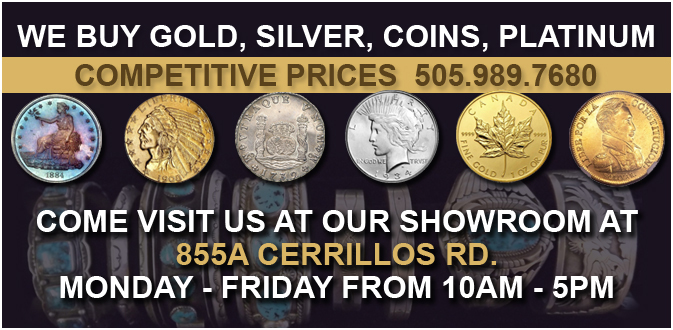 We can provide formal or informal appraisals for all the materials that we otherwise buy. Working with local Santa Fe area banks and trust departments, we have appraised hundreds of coin, jewelry and collectible estates.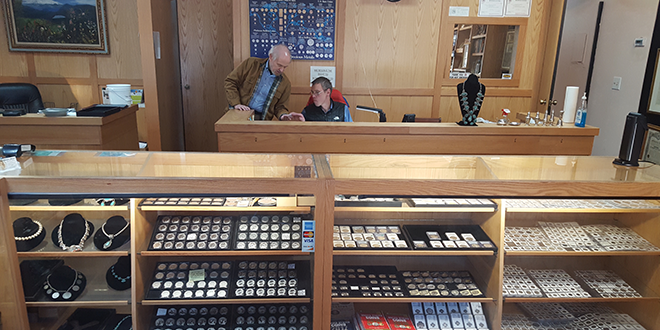 With a GIA trained expert on staff, we make an active market in loose and set diamonds. We will also broker the sale of other semi-precious stones on a case-by-case basis.
We make an active market in the following:

Collectible United States Coins and Currency
Collectible World Coins and Currency
Tokens and medals
Foreign Exchange coins and currency
Gold, Silver, Platinum and Palladium Bullion coinage
We also conduct the most competitive scrap metal business in gold, silver, platinum and palladium in New Mexico. Examples of precious scrap metal may include jewelry, sterling service-ware (forks, spoons, cups, plates, pitchers, etc), gold placer, and anything else made of these fine metals. We also welcome appraisals for individuals.
We are a family owned business located in beautiful Santa Fe, NM
Gregg and Cindy Hoffman founded Premier Precious Metals in 1995.
Gregg has collected coins and currency since he was a small boy and is a lifetime member of the American Numismatic Association. He began the business by buying, selling and trading at hundreds of Numismatic trade shows across the country.  In 1999, we opened our store at 855-A Cerrillos Road.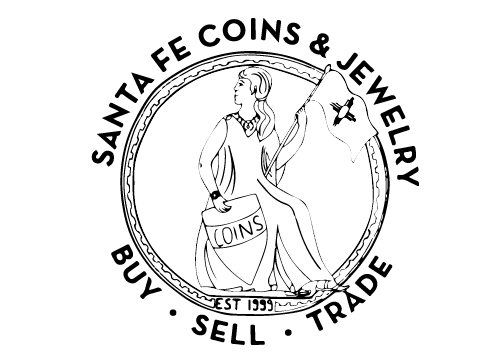 We are Santa Fe's coin shop! In the past 20 years, we've grown the business to include Andrew and Shane Hoffman, Gregg's sons. 
In addition to coins and currency, our business also includes fine jewelry, diamonds, Southwestern jewelry, foreign exchange and antique collectibles.  
We believe in integrity, honesty and hard work. If you have a question, we answer it. If we don't know, we'll find out.
We are a local business, playing a part in our community and serving the needs of individuals, estates, and wholesale traders. Santa Fe Coins & Jewelry also has an online store, so if you can't make it to New Mexico, our products can come to you!  We look forward to your business!
When we began, Santa Fe had three distinct coin shops. Today we remain as the sole full time business dealing in numismatic material in Northern New Mexico.