Always Fair & Competitive!
We strive to be the most competitive and fair buyers (and sellers) of coins, currency, diamonds, and jewelry in New Mexico. Come in today to give us a try!
Whether you have a single coin, a worn gold chain or a large estate or coin collection, we look forward to serving you. We have purchased some of the largest coin collections ever sold in Northern New Mexico and are regular buyers of collectable coins, bullion (gold, silver, platinum and palladium), jewelry, diamonds and paper money. Make an appointment today!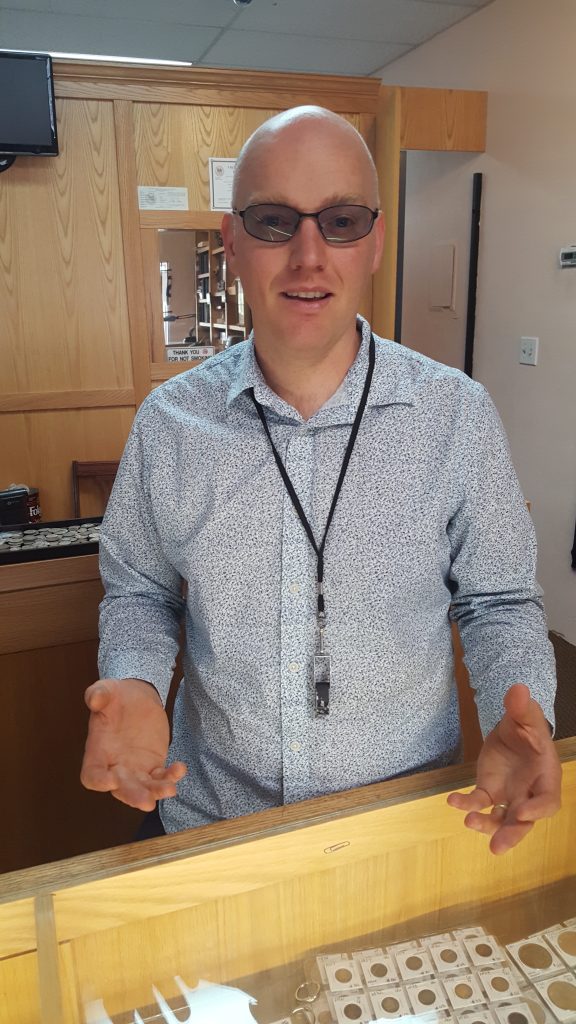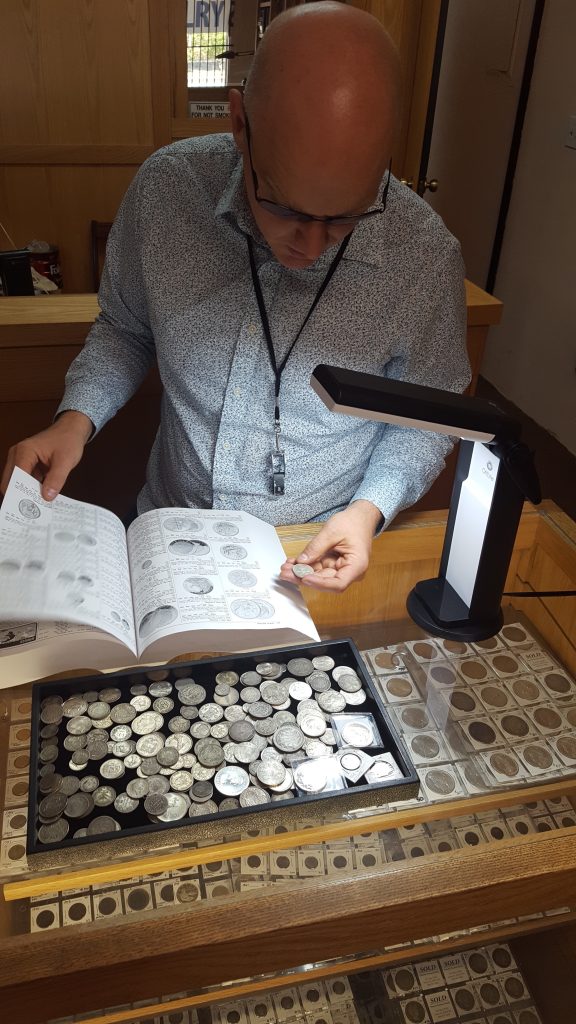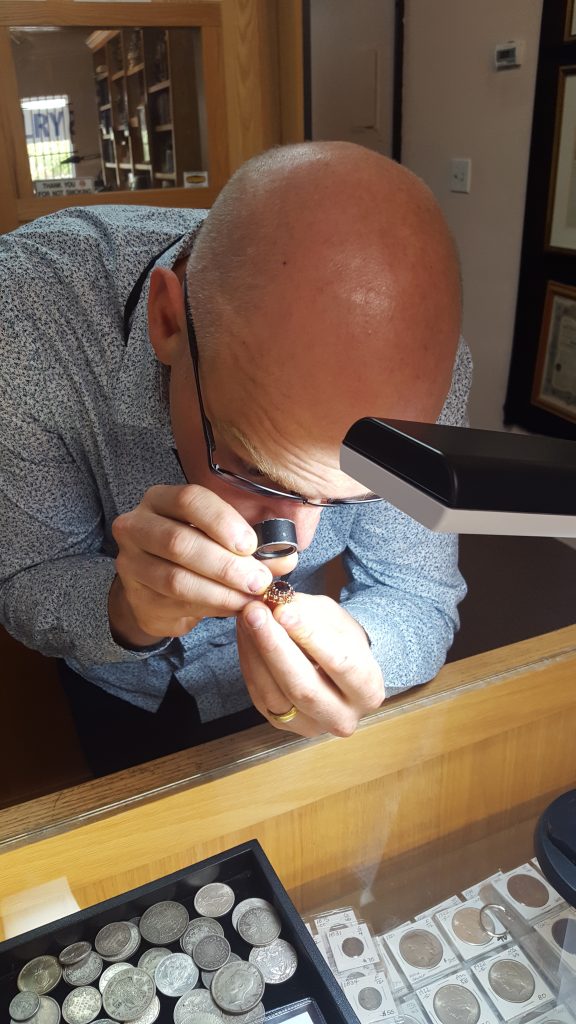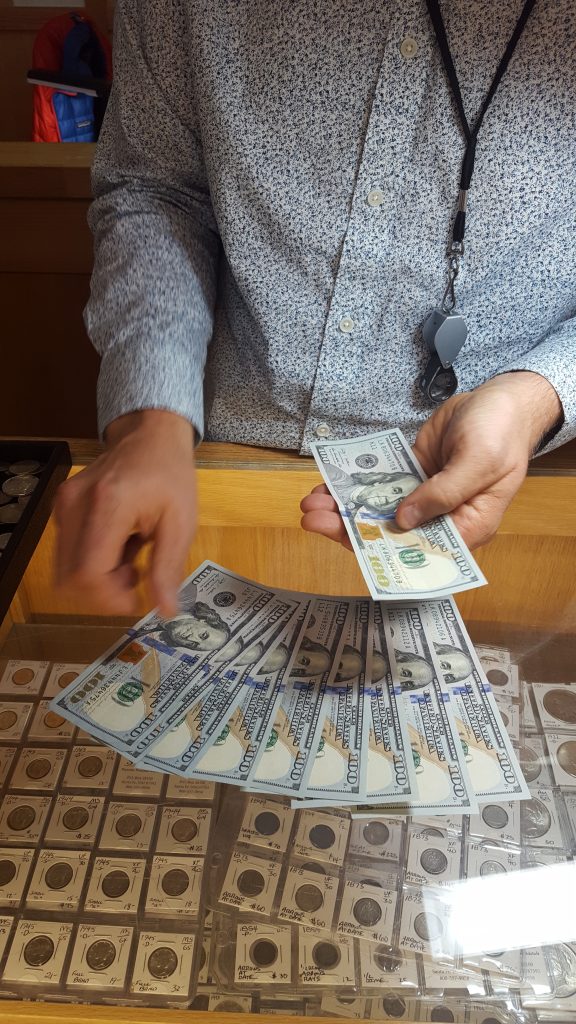 The entire process takes only a few minutes and is based on three things: condition, intrinsic value, and current market prices. We will answer any questions you might have before, during and after the process. For larger or higher value collections, we have a private evaluation area for your comfort and security. We try to make the process as comfortable and efficient as possible!
Most jewelry is stamped or has an identifying marker that indicates the amount, or purity of the precious metal in the jewelry or the carats in a diamond. If there is no stamp, we will professionally test and evaluate your material. We examine the authenticity and condition of all material.
With many years of experience in the field, we have a keen eye for evaluating these properties! Beyond the intrinsic metal value or exchange value, we will closely examine jewelry for the quality of stones, and coins for numismatic rarity. These variables can greatly exceed the value of the underlying materials.
We are experts at evaluating jewelry, estate pieces, coin collections and paper money. We consult numerous reference materials for unique or unusual items. At the end of our process, we will make a competitive offer based on the current market prices and resale value. If you accept our offer, you can walk out the door with cash in hand or a check from First National Bank of Santa Fe.
You can also decline our offer without any pressure. It's always your decision!
New Mexico's Best Coin & Jewelry Shop!