Jewelry fit for a Klingon warrior. This piece takes tribal jewelry to a new level of intensity.
Here are two sides of a sweet Frog Netsuke. This little guy has been sitting on my desk...
There is a medal for just about everything out there – even if you didn't realize that everything...
If the Statue of Liberty was Brazilian, she'd be sitting down. There are no fewer than 3 State...
Celebrated around the world.
Lovely silver medal with a woman very overdressed for the library. Note the intense breastplate. These old medals...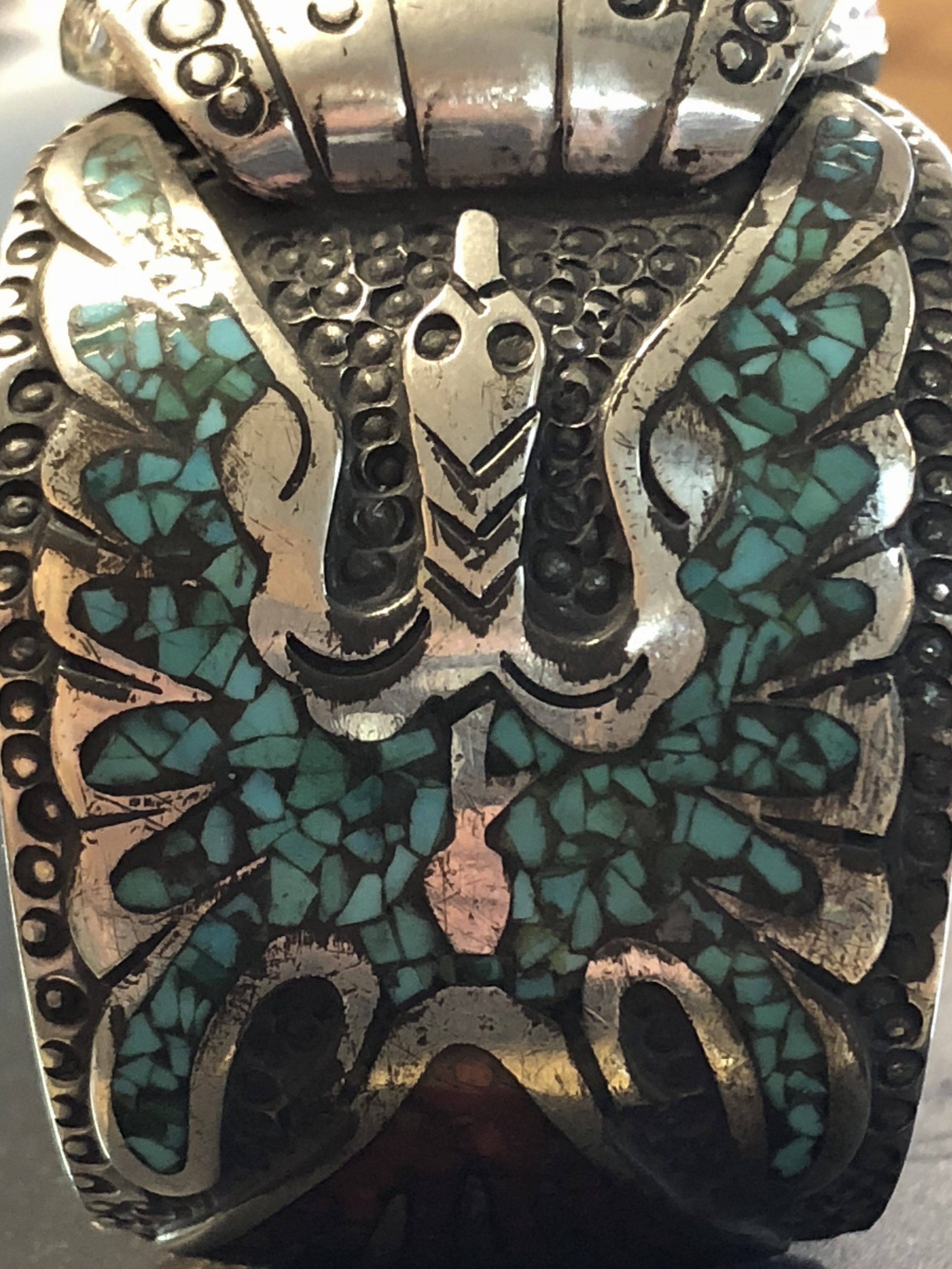 Part of an old pawn Navajo bracelet